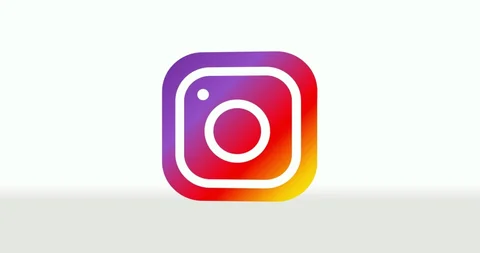 Instagram is an app for sharing videos, photos, and messages. The platform has approximately 81 percent of teens, making it one of the internet's most popular social media apps.
Launched in 2010, Instagram has grown to offer various features that make it fun for teens through sharing special occasions, celebrating milestones, connecting with friends, and keeping in touch with their favorite celebrities on the platform. They can also create their own profiles and have others share in their everyday moments.
If you're a parent wondering if Instagram poses some dangers to your kids or whether it's safe for teens, we created this guide for you. In this guide, you'll learn about how Instagram works, the dangers associated with the platform, and how you can protect your kids.
How Instagram Works
To get started on Instagram, you'll need to create an account or log in using your Facebook details. Once you're logged in, you can follow accounts you like, and others will follow you back.
To set up your profile, upload a picture and write your bio using 150 characters. When done, tap the plus button to upload your first picture or video post. You can live stream videos, share reels (short videos of 60 seconds), and upload stories. Meanwhile, just like other social media platforms, stories on Instagram last for only 24 hours before disappearing.
Dangers Associated With Instagram
First, Instagram is littered with influencers and celebrities who promote unrealistic bodies and fake statuses that can influence children. Truth is, most of these images have been manipulated with filters people can't recognize. However, kids continue to compare themselves to them and aspire to acquire bodies like their favorite celebrities. The problem with this constant comparison to achieve unrealistic body types is that kids distort their true bodies.
Adding to this danger is the increasing number of predators on the platform. The National Center on Sexual Exploitation announced Instagram as the primary platform for child sex trafficking and grooming.
According to one report, Instagram is the second most frequently used platform after Facebook for recruiting child sex trafficking victims. For 65 percent of child victims recruited on social media in 2020, Instagram accounted for 14 percent, which means the platform is unsafe and dangerous for unsuspecting kids. Nonetheless, parents can learn to protect their kids from these dangers using the tips in this guide.
What Parents Can Do
If your kids have an account on Instagram, create a different one and follow them on it. This lets you keep tabs on what they post and the kind of people they interact with via their comment sections. Just keep in mind that fake Instagram accounts, filled with content meant for parents' approval, run rampant.
You can also monitor them via a third-party monitoring app, like Bark. Most monitoring apps offer you access to activities your kids participate in on social media platforms, so ideally, these apps will help.
Also, you can go a step further by using the privacy settings to restrict who connects with your child. Change their profile to private, disable location sharing, and block followers that post adult content.