Is Snapchat Safe for Kids?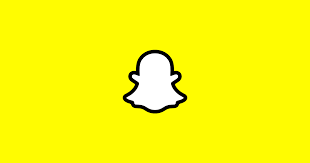 What Every Parent Should Know About Snapchat
One of the commonest questions parents ask is whether Snapchat is safe for their kids. Similar to many social media platforms, Snapchat is an app for connecting and socializing with people. Users can create, share, and exchange visual content like pictures for fun.
If you're a parent and curious about what your kids do on Snapchat and whether it's safe for their use, we created this resource for you. Here, we'll walk you through: what Snapchat is, how it works, potential risks associated with the platform, and recommended tips to protect your kids.
What Is Snapchat?
Snapchat is a messaging app for exchanging pictures, videos, drawings, and text. Users can goof around with filters, video effects, and lenses to create comic content. According to Statista, Snapchat has roughly 74 percent of teens, making it one of children's most popular social media platforms.
On Snapchat, multimedia materials shared with friends are termed "snaps" and can only last for 24 hours before disappearing. Because of this feature, users refer to Snapchat as "self-destructing."
How Does Snapchat Work?
To get started on Snapchat, you'll need to sign up with an email address, name, and birthdate. After successfully registering, Snapchat lets you connect with friends by uploading your contacts or snapping snapcodes (snapcodes function as QR codes).
When done adding friends, you can start exploring the app. Tap on the camera circle to take a snap. Edit your snap to add stickers, filters, and text. Select friends to send your snap or upload straight to your story. Your stories will last for 24 hours before Snapchat automatically deletes them. Meanwhile, know that Snapchat notifies users when someone takes a screenshot of their stories or snaps.
Is Snapchat Safe for Kids? Potential Risks on Snapchat
From every indication, Snapchat looks safe, but a few things don't seem right with the platform. First, Snapchat affirms allowing kids not less than 13years right to its app. However, there are no age checks in place to prove this. This means that underage children can fake their ages and access the app.
On the other hand, the "self-destruct" feature on the app is lacking in many ways and potentially risky for kids. First, because shared pictures and videos can only last 24 hours, it's difficult for parents to track their kid's activities on the platform. In other words, kids can sex-text and share adult content easily.
Second, the "disappearing messages" thing doesn't completely delete files. Users can restore deleted files using the "data recovery page" available on the platform. And even worse, they can screenshot snaps or save them low-key with third-party apps. For these reasons, Kids can fall victim to bullying due to the content they once shared.
So what can you do as a parent to keep your kids out of harm's way on Snapchat?
Tips to Protect Your Kids on Snapchat
While it's difficult to monitor kids' activities on Snapchat, you can have conversations with them about some of the potential dangers of using the platform. Educate your kids about the disappearing messages feature and its limitations. When they share content, it can be saved, re-shared, and even restored.
Also, discourage them from sharing highly explicit content on the platform because it can lead to serious trouble. Lastly, ensure to go through their privacy settings and manage who can connect, call, and chat with them. These tips should help you protect your kids on Snapchat.