Pinwheel & Bark Are Supporting #LetParentsProtect

Julie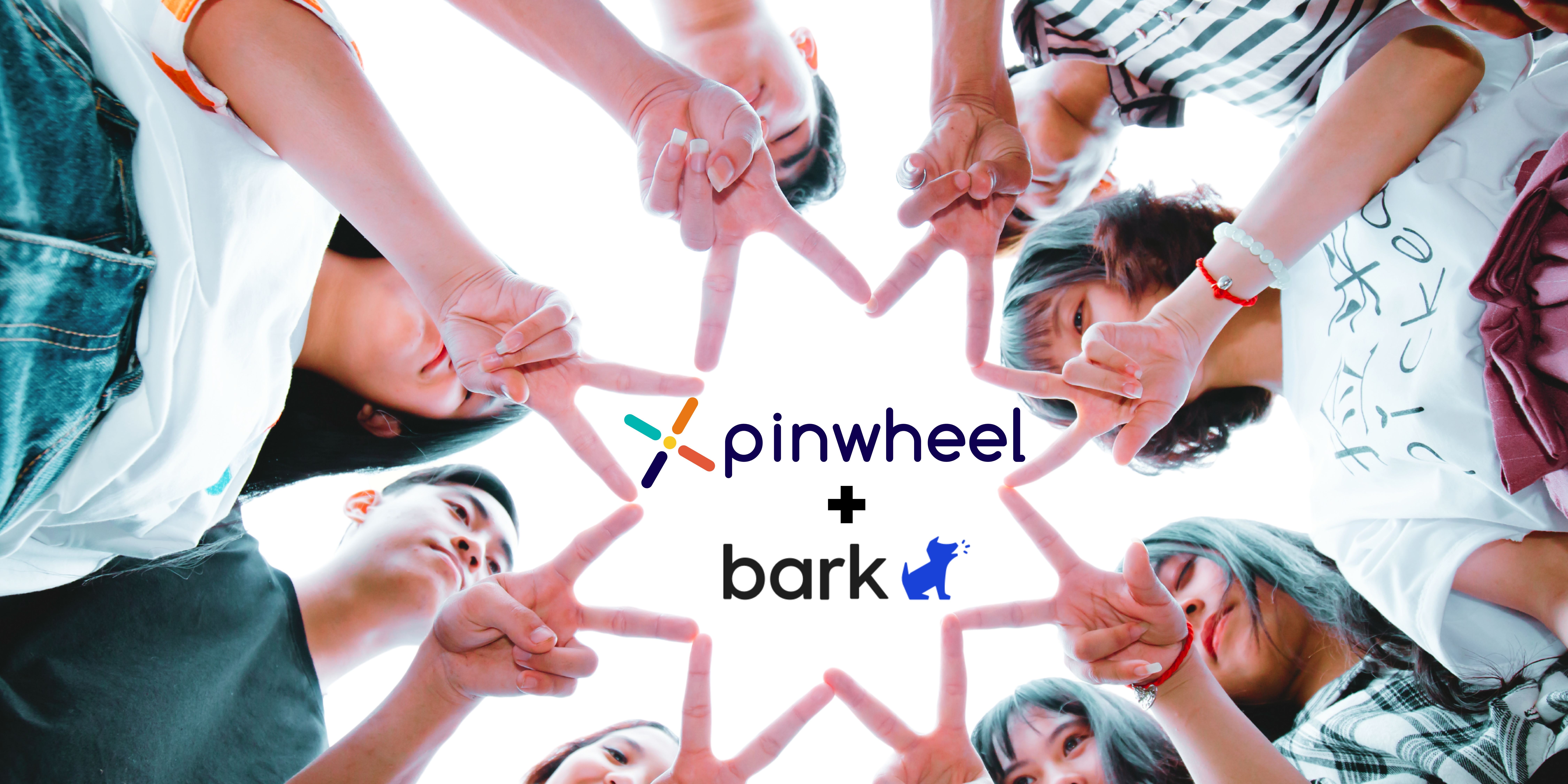 Parents face monumental challenges in raising children today. The world of technology and social media were not designed with the safety of children in mind. Many social media platforms make children vulnerable in ways that could be easily prevented.
Pinwheel is a tool designed to help parents introduce personal technology to their kids in a healthy way. We are on the same team with parents in supporting children in their journey of becoming good digital citizens while learning healthy tech habits. Although Pinwheel does not presently offer social media on our phones because they put children at risk of so many kinds of harm, we'd like to be able to do so in the future in a safe manner that can be easily monitored by parents and caregivers.
We recently encountered the story of a boy named Sammy. It was shared by the community team at Bark, a valued corporate partner of ours. Bark's software helps parents monitor and manage their children's use of technology.
We feel compelled to share this important story with you, and to request you join Pinwheel in support of his mother's plea.
Dr. Laura Berman, PhD is the mother of three boys: Sammy, Ethan, and Jackson. She is a professor, author, therapist, and host of television and radio programs.
Here's a timeline of what happened to Sammy:
Dr. Berman's son Sammy, age 16, was a straight A student

He used Snapchat, especially during the pandemic lockdown

A drug dealer reached out to Sammy on Snapchat on Feb 7, 2021

The dealer offered to deliver drugs to Sammy at home

That night, the family went to sleep

Sammy snuck outside to meet the dealer

He took what the dealer gave him

It was laced with a lethal dose of fentanyl

Sammy died the following afternoon.

Police have been unable to identify the dealer
Here's what could have happened —
If Snapchat allowed 3rd party parental monitoring software, like Bark:
After the drug dealer messaged Sammy, his mother would have received a notification on her phone about potentially harmful activity.

Sammy's parents would have had a chance to intervene.

Sammy might not have died that day.
Despite her enormous grief, Dr. Laura Berman has vowed to make a difference for other parents and children, launching a petition with a powerful request: for Snapchat, TikTok, and other social media platforms to allow parents to use 3rd party monitoring software to help protect their children.
No parent should lose a child because a predator was able to sneak in undetected.
#LetParentsProtect
View the full Let Parents Protect petition and sign here.