Yik Yak is back: why we're concerned

Julie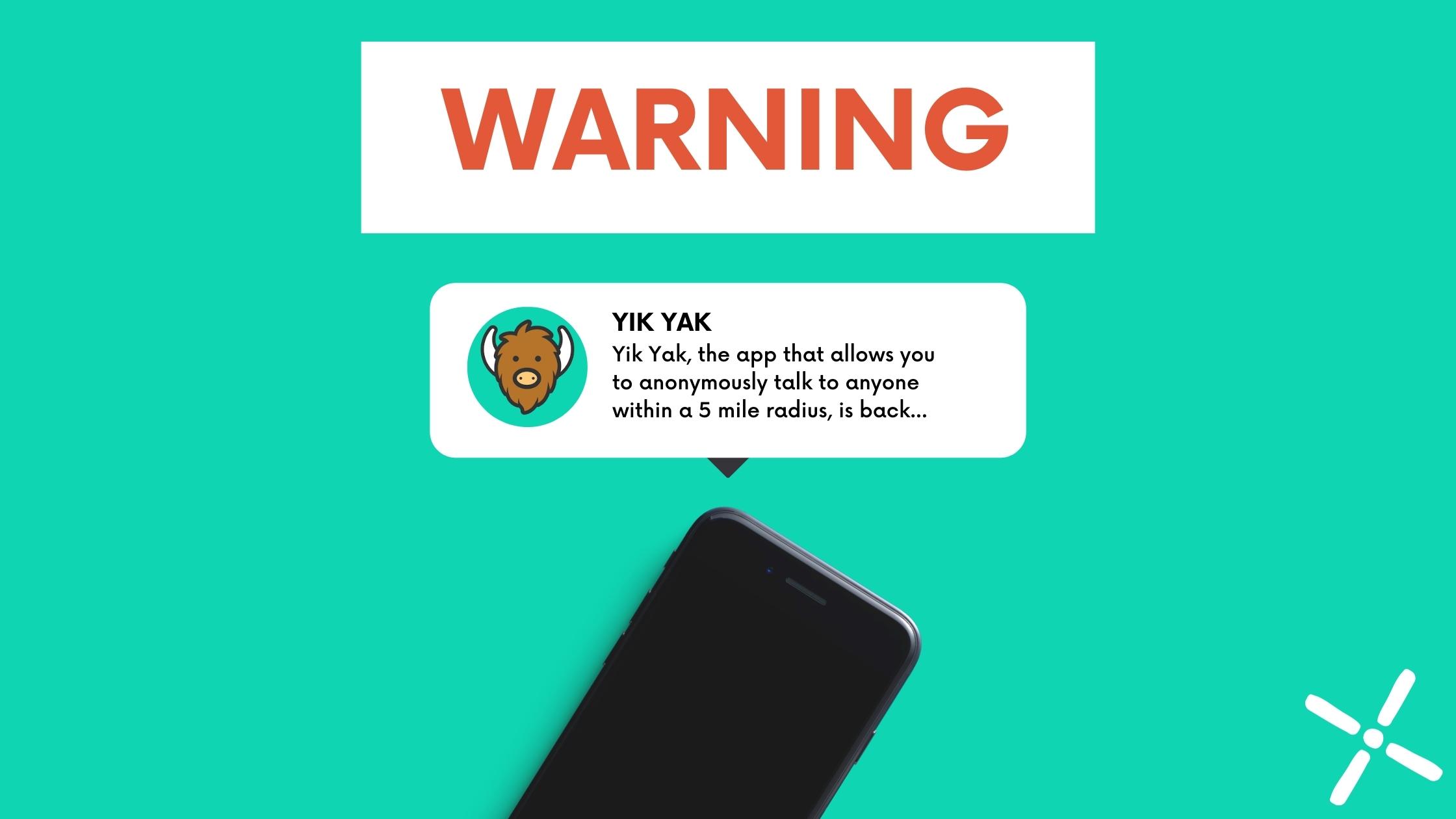 Imagine your 10-year-old lying about their age to create a social media account, connecting with a user-base within a 5-mile radius, thriving and nosediving off upvotes and downvotes, and---here's the clincher---engaging in a community with complete anonymity.
Yik Yak is back. And we're concerned.
After a four-year hiatus, the controversial social media platform is re-emerging just in time for the 2021-2022 school year. The company originally fell because of bad press relating to violent and hate content, bullying, and ease of connections for online predators.
On the latest version, there is no age verification required, and the app developers waffle on the age minimum throughout the app setup process, stating 17+ in the iOS App Store. Yik Yak promises to better regulate hot button issues like cyberbullying and sexual content, but their actions will be retrospective, after the damage is done.
While Pinwheel's operating system does not support any social media, we recognize that a platform with anonymous users less than 5 miles away is a much larger danger to children.
We expect the app to become popular across college campuses, high schools, and possibly middle schools, especially as kids return to school. So. check in with your kids, and help them understand why Yik Yak could harm their well-being.