Pinwheel Announces Phone Upcycling to Prevent Adult Phones from Going to Kids or into the Landfill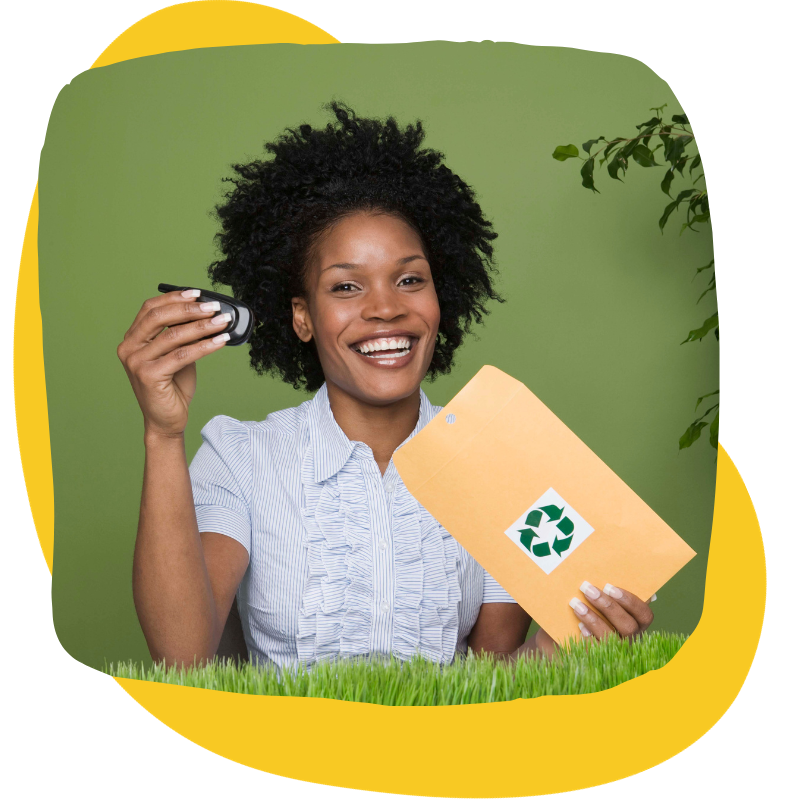 Pinwheel will exchange old phones of any model for a discounted smartphone designed for kids
Austin, Texas (October 26, 2023) – Pinwheel, maker of the best-selling Pinwheel smartphone for kids, announced today the launch of its Hand It In Phone Upcycling Program, which allows parents to send in their old phone and get a kid-specific phone at a discounted price for their children.
Recent research has shown definitively that adult phones, especially with social media apps installed, pose many dangers for children, including communication with strangers, exposure to mature content, distraction from schoolwork, and serious mental health issues. The Pinwheel smartphone is designed to help kids use smartphones in a healthy way, without social media or addictive games.
"I founded Pinwheel when my oldest son's friend received a hand-me-down iPhone as a gift, and I saw how they had access to everything online," said Dane Witbeck, CEO and Founder of Pinwheel. "Hand-me-down phones, often originally designed for adults, present challenges when it comes to age-appropriate content and parental controls. So instead of handing their phone down, we're offering a chance for parents to hand it in and get a kid-friendly device."
This initiative not only encourages healthy digital habits for children but also champions environmental sustainability by offering a simple, responsible solution for old and unused phones. Pinwheel's recycling partner will refurbish phones, resell the parts, or refine and recover precious metals and rare earth elements. None of the upcycled phones go into a landfill.
The Pinwheel Phone Upcycling Program is a groundbreaking effort aimed at creating a brighter future for both families and the planet. Here's how it works: participants can send in their old phones, regardless of brand or model, to be responsibly recycled by Pinwheel. In return, they will receive a generous $50 coupon that can be redeemed towards the purchase of a new Pinwheel phone specially designed for kids.
"We can accept any model of phone with this program – not just old Pinwheel phones," Witbeck said. "Send it to us for recycling and we'll send a coupon for your child's new Pinwheel phone. It's that easy."
For more information on the Upcycling Program, visit https://www.pinwheel.com/phone-recycling.
About Pinwheel
Pinwheel offers smartphones providing kids with the features and functions they want, like texting and fun apps, along with age-appropriate guardrails (no browser or social media) and parental monitoring tools that encourage healthy technology habits from the start. Unlike adult phones that connect kids to the open internet with confusing and thin parental controls, or other kid phones with very limited functionality and apps, Pinwheel allows parents to customize the settings to meet their child's current needs, then unlock features and nearly 1,000 apps as their child grows into an independent young adult who manages technology well. For more information, visit www.pinwheel.com.