What Does a Healthy Kid Phone Look Like?

Julie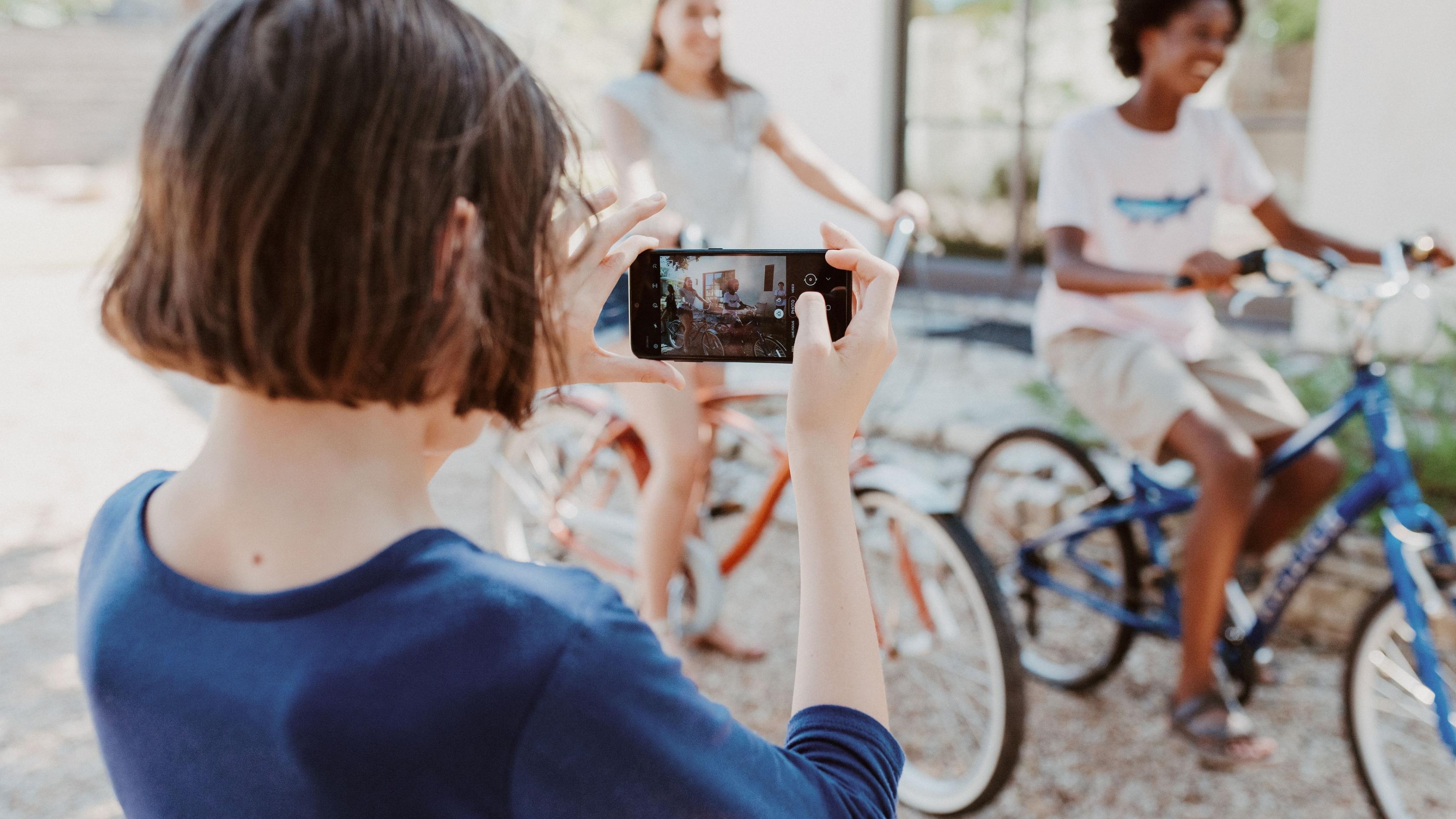 Pinwheel named as a kid's top alternative to smartphones. With the arrival of summer, The Wall Street Journal featured Pinwheel as one of the best ways for parents to keep in touch with their young students.

"From smart watches they'll never lose to phones with age-appropriate apps, these devices let kids keep in touch without turning them into screen-time zombies"
Journalist Janine Annett posed the dilemma, "How to give teens and preteens a way to reach them, without opening a door to the screen-time temptations that come with a smartphone."
Annett highlighted Pinwheel for its ability to filter age-appropriate apps and to function in different modes.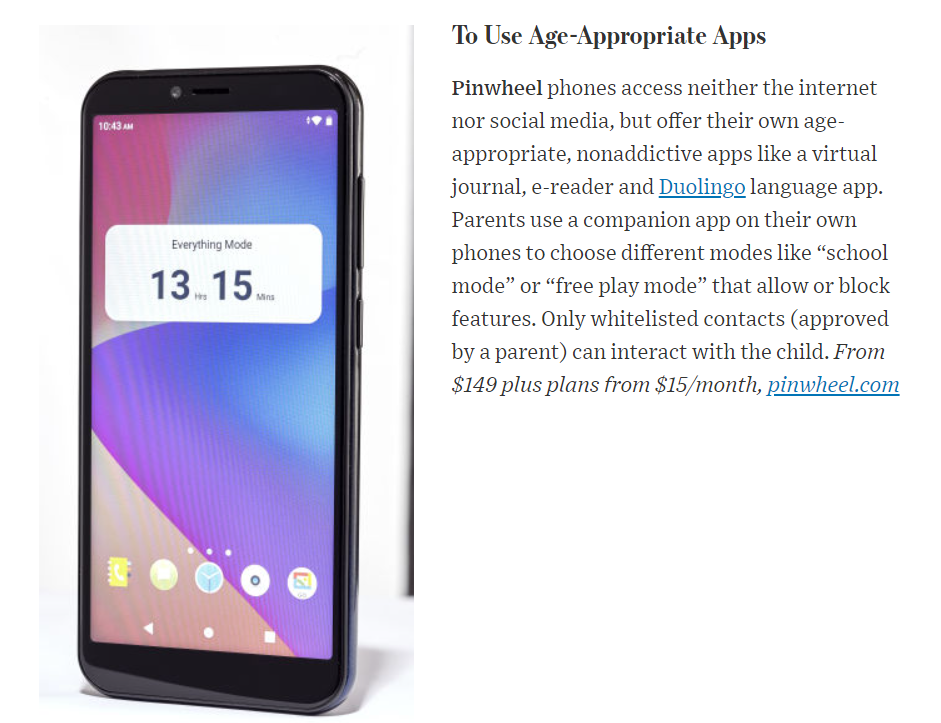 Photo Credit: F. Martin Ramin/The Wall Street Journal
As noted, Pinwheel apps are vetted before going into the Pinwheel Caregiver Portal, where parents have the option to select every app on their child's phone. Depending on the mode, a child could access all of the tools they need for their morning routine---and nothing more.
The problem, faced by many parents, becomes more pressing as a child becomes more independent. As summer arrives, parents want to check in with their child during activities, or know that they're walking home or to a friend's house.
With Pinwheel, children can text and call a safelist of contacts. Parents can pull up the Pinwheel Caregiver Portal to see exactly where their child is going.
Annett writes, "A growing contingent of child psychologists and other experts recommend parents "Wait Until 8th" (as in eighth grade) to give their child an unrestricted internet-connected device."
Since Pinwheel restricts unhealthy screen time, Pinwheel's advisory board of licensed therapists say it's suitable for younger kids and can help build healthy tech habits. Even children above eighth grade use Pinwheel as a way to avoid social media and other distractions.